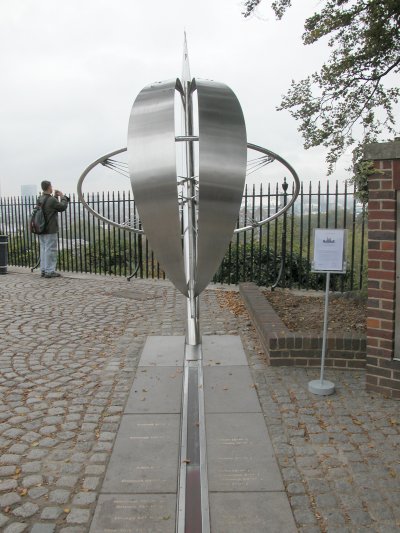 Went to the Greenwich maritime museum and library today and saw some pretty cool stuff from their archives, including THE medical handbook used aboard the HMS Bounty and taken to Pitcairn's island until it's discovery in the 19th century, and I got to touch it...It looked like something straight out of Treasure Island.
Saw the boat that Shackleton sailed from elephant island to south georgia island on his fateful expedition. Seeing the objects for real definitly adds to the learning of the historical background and is a bonus for my own research paper which focuses on the preservation of exploration artifacts. Got to stand on the prime meridian, I have a photo of my feet in the western and eastern hemispheres. Also looked at Harrison's clocks which I will go into further detail in another post and saw one of the old large telescopes in the Royal Observatory.
wanted to also note my trip to dover castle and the white cliffs which was awesome where we also stopped at canterbury. London library is next on the list. Is it just me or everything I see seems to have either London or British in the title?